YOU MAY NOW ORDER YOUR CURRENT AND PAST ISSUES VIA YELLOW MEDICINE REVIEW'S STOREFRONT AT AMAZON.COM.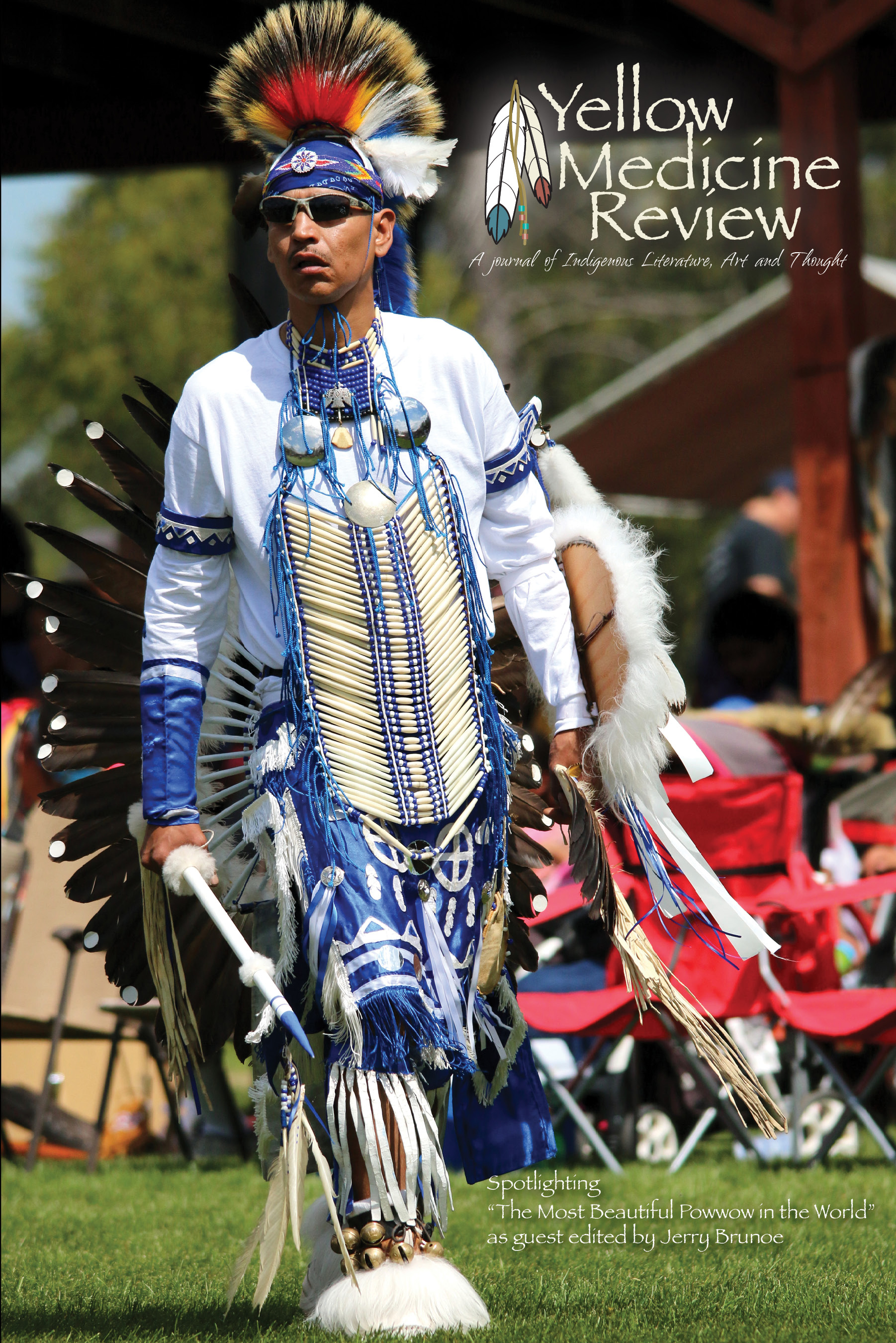 FALL 2015
Special Spotlight section guest edited by Jerry Brunoe.
Cover art by Ivy Vanio. Photograph of Lawrence Barrett.
Contributors include James D. Autio, Alice Azure, Jeffrey P. Beck, Melissa Bennett, Linda Boyden, Trevino L. Brings Plenty, Jerry Brunoe, Melanie Cesspooch, Sreemoyee Roy Chowdhury, Pauline Brunette Danforth, Susan Deer Cloud, Justin Eagle Gauthier, Linda LeGarde Grover, Gordon Henry, Eliza Kelley, M. Carmen Lane, Dwayne Martine, Carter Meland, Tiffany Midge, Cheryl Minnema, R. Vincent Moniz, Jr., Rony Nair, Duane Niatum, Susan Power, Natanya Ann Pulley, Dawn Quigley, Janet Rogers, Ralph Salisbury, Rodrigo Sanchez-Chavarria, Kim Snyder, David Tromblay, Jay Hansford C. Vest, Karenne Wood, Sheri L. Wright, Rhiana Yazzie, and William S. Yellow Robe, Jr.